Buying tea, sake or soy sauce goes hand in hand with experience and education, because we are left with questions: "Why loose tea and not bags, that is much easier? How many degrees of alcohol is there in sake? What can I drink for stomach pain or to sleep better? Is there caffeine everywhere? What can you use soy sauce for?" We are happy to organize for you an initiation into the world of tea or sake or soy sauce, in other words a personal tasting to experience and judge for yourself what you like.
Discover our range together with your friends: simple, but varied and a good starting point to mix or experiment with everything yourself, for example dried rose petals from your garden or add fresh mint to your Japanese sencha or a lemongrass infusion. In times of online shopping, we may be homesick for contact with the product before we buy anything.
on the move or with us
meulebeke
Available languages:
Dutch, French,
English, German or Japanese
Age:
From 12 years, sake workshops from 18 years
Duration: 1,5-2h
Weekdays or weekends are possible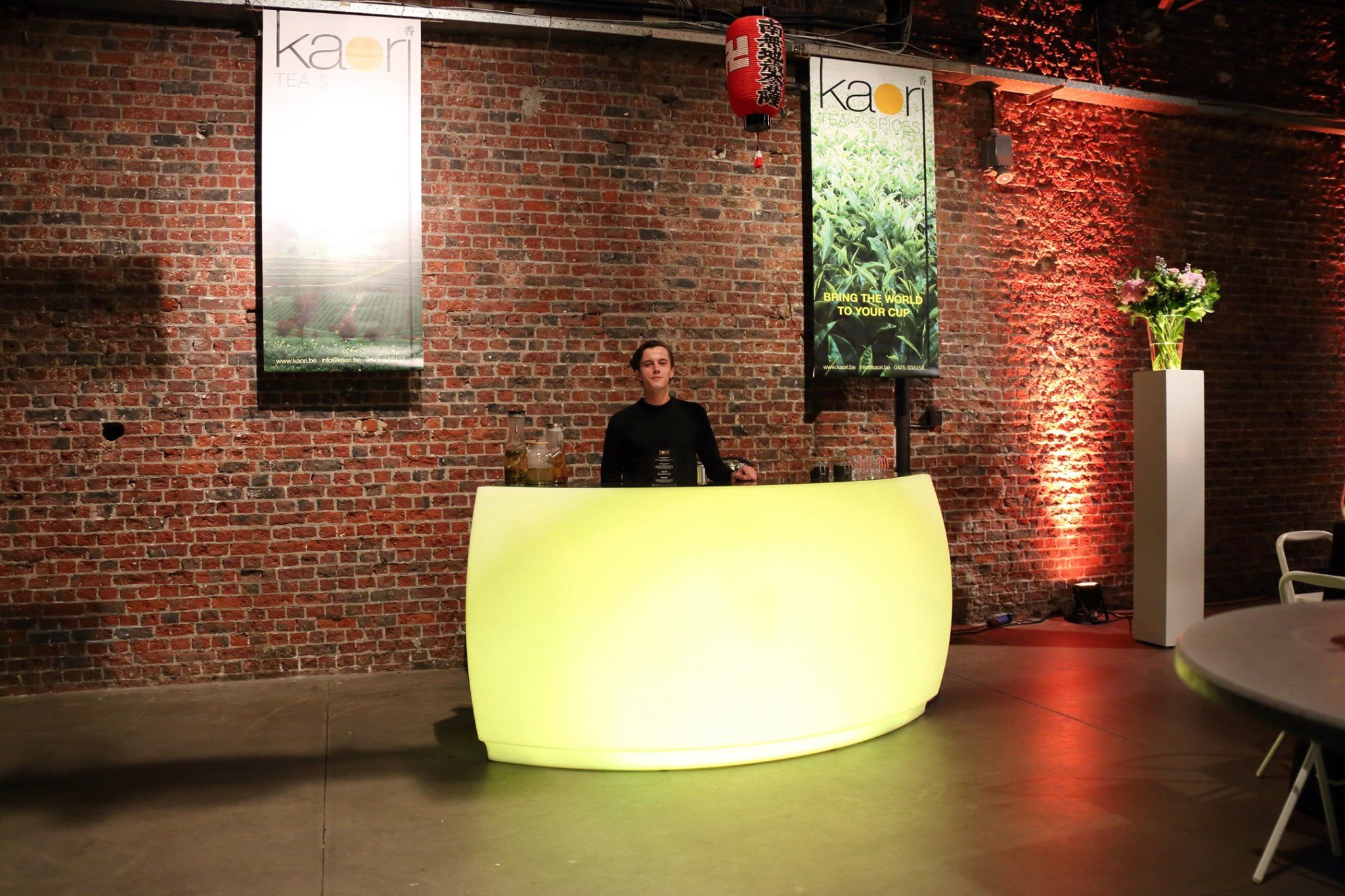 We realize more and more that alcohol should be drunk in moderation. Because tea, just like wine, grows in different regions with different "terroire" and climate, different processing processes, you have a beautiful palette of flavors and aromas that please just as much as wine. At a party, as a bob, you are often doomed to boring sugar varieties or water poisoning. There I would like to support people and provide a tasty, healthy tea alternatives at their company event or party.
We serve hot tea and ice tea at parties up to 250 people matching the menu
Tea bar with live preparation in Japanese kimono at the location of your event
Weekdays or weekends are possible